Local Development Companies in Ireland have been providing public employment services successfully for over twenty-five years through Local Employment Services (LES) and Job Clubs.
The Irish Local Development Network (ILDN) in conjunction with staff and clients from Local Employment Services across the country met with the Lord Mayor of Dublin, Alison Gilliland, on Saturday, (9th October)  to mark the central role Local Employment Services and Jobs Clubs have played in our communities over the past 25 years.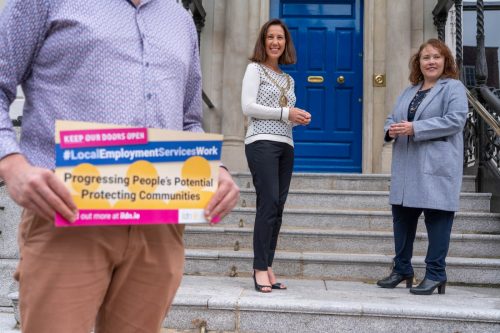 They will also highlight the potential impact of the serious threat to these services under current proposals in the Department of Social Protection's "Pathways to Work".  These proposals seek to end Local Employment Services and Job Clubs and replace them with a new Regional Employment Services model.
Speaking at the event the Lord Mayor of Dublin said: "I am delighted to welcome the ILDN here to the Mansion House to mark 25 years of Local Employment Services.  I particularly want to pay tribute to the dedicated LES staff across the country who have worked tirelessly with jobseekers, including many of our more vulnerable citizens, to ensure no one falls through the cracks and that everyone can reach their full potential.   I am deeply concerned to learn of the threat to these services.  As the country emerges from the Covid-19 Pandemic and responds to the new challenges facing the country, I believe that it is essential we keep the person-centred approach to local employment services as provided by our Local Development Companies."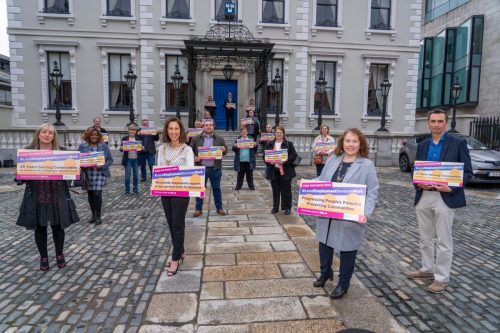 Celia Gallagher from Belmullet explained how the Local Employment Service opened a whole new world for her.  She had been a family carer for many years.  After her father-in-law's death, her life was at a crossroads, and she turned to the Local Employment Service for advice.  They helped her to go back to education and then apply for a clerical job with HSE.  She's been working with the HSE for over a year and says that it has completely transformed her life. "It made all the difference being able to walk in to the Local Employment Service office, to meet people and ask questions.  Because if you want to better yourself, you need that guiding hand and I got it from the LES".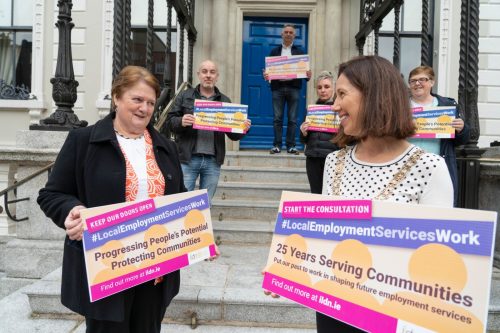 Martina Earley, Chairperson of the ILDN Committee on the Future of Employment Services said: "Our Local Employment Services work for their communities, for jobseekers and for employers.  Essentially, the Department is seeking to replace the successful 25-year-old community-led and non-profit model of employment services with an untested, unproven, profit-driven model of delivery.   The ILDN is calling on the Minister for Social Protection, Heather Humphreys, to engage in a meaningful way with Local Development Companies in drawing up proposals for the future of employment services.  Such an approach seeks to build on our twenty-five years' experience providing these services rather than tear it down with the stroke of a pen."